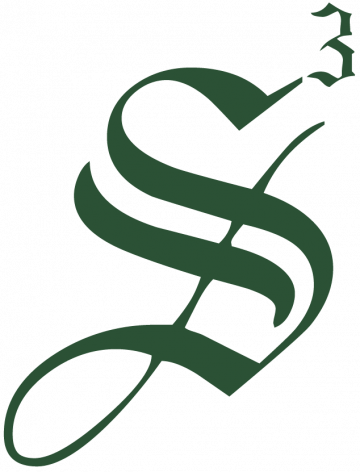 Strategic Staffing Solutions
STRATEGIC STAFFING SOLUTIONS HAS AN OPENING!
Strategic Staffing Solutions (S3) prides itself on being an international IT Staffing and Solutions company with 30+ years' experience recruiting and managing exceptional IT and Business consultants for customers in the Financial, Energy, Public Sector and Retail Distribution industries.  A privately held, financially strong, woman-owned company, S3 is a full service IT firm, with 24 major market locations in the U.S!

Consultant Care Ambassador (Staffing)

Richmond, VA

Permanent/Full-time
General Description:

Under the supervision of the Market Manager (MM) and Market Vice President (MVP), the CCA is responsible for providing the highest level of individualized, compassionate service to all S3 consultants assigned to the market.   The purpose of the S3 consultant care program is threefold: 
Ensure assigned consultants have an accessible S3 liaison to assist in the resolution of miscellaneous workplace and contract concerns (e.g., timekeeping & payroll, contract extensions, performance challenges, immigration questions, etc);
In coordination with Account Managers (AMs), provide S3 consultants the opportunity to continue as S3 employees for extended periods of time; and
Preserve S3 revenue by avoiding consultant turnover.
CCAs also ensure the provision of community resource and referral information to callers along with the appropriate service link to programs/services.
Responsibilities:
Routinely connect with assigned consultants to ensure they have the information and tools they need to perform effectively in their roles; liaison with MVP, MMs, AMs and Corporate staff as appropriate to resolve outstanding issues.
Assist MM and AMs in managing consultant on-boarding, extensions, and off-boarding.
Assist MVP, MM, and Market Administrator (MA) in the scheduling and logistics of consultant and customer recognition / team building events.
Successfully achieves satisfactory performance ratings in relation to internal audits pertaining to consultant management which are routinely conducted by the MVP and BOM through report data, silent and active monitoring and other supervisory data.
Demonstrates detail-oriented and multi-tasking abilities as well as good problem solving skills.
Demonstrates team-player attitudes / behavior and works effectively in a team-based environment.
Demonstrates flexibility and adaptability in relation to consultant care operations.
Responsible for:
Providing exceptional customer service to assigned S3 consultants
Contributing to the growth of branch CTO and headcount
Consultant retention
Helping the MM maintain Recruiter & AM activity at targeted levels (e.g., acceptable performance model or above)
Helping the MVP in driving market strategy
Key Skills / Knowledge (Competencies) Required:
Strong interpersonal skills, to include: relationship building, listening, consultant focus, team player, assertive, communication (written & oral), & ability to persuade, motivate & negotiate
High level of personal competencies, to include: honesty, integrity, excellence, initiative, organization, planning, independence, adaptability, enthusiasm, ambition, & tenacity
Previous recruiting and / or account management experience
Staffing industry background & experience; deep understanding of S3's organization, mission, & culture
"Defender of the Green"
Internal Interfaces:
Assigned team members
MVPs & MMs
AMs, Recruiters, & Sourcers
Human Resources, Immigration, and General Counsel
E-Team & Leadership Team Members (CEO, EVPs, COS, CFO, & other VPs)
External Interfaces:
Consultants
Customers
Candidates
Community (including local business organizations, media, community interest groups, professional user groups, local colleges & university alumni associations)
The S3 Difference
Strategic Staffing Solutions (S3) is the 6th largest Diversity Staffing Firm in the US and a global provider of Business and IT Services, including Staff Augmentation, Managed Staffing Programs, and Solutions, with more than 30 years of consecutive growth.  We have industry expertise in Healthcare, Insurance, Financial Services, Energy/Utility and Retail Distribution.  S3 also has an international presence in Europe (including the UK, Lithuania, and the Czech Republic) and South America. 
As an S3 employee, you're eligible for a full benefits package that may include:
Medical Insurance

Dental Insurance

Vision Insurance

401(k) Plan

Vacation Package

Life & Disability Insurance Plans

Flexible Spending Accounts

Tuition Reimbursement
Job ID: JOB-206951
Publish Date: 13 Sep 2022