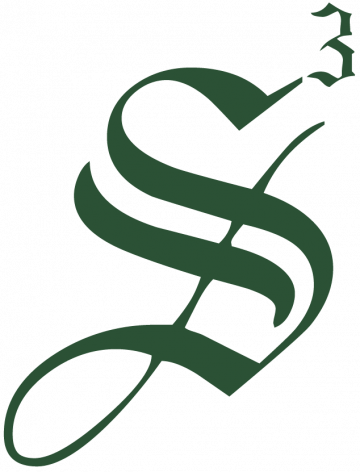 Strategic Staffing Solutions
   STRATEGIC STAFFING SOLUTIONS HAS AN OPENING!
Strategic Staffing Solutions (S3) is currently looking for a Collection Representative II for a contract opening with one of our largest clients working in Detroit, MI
This is a Contract Opportunity with our company that MUST be worked on a W2 ONLY, NO C2C eligibility for this position.  The details are below.
Collection Representative II
Job Summary
All Collection Representatives will be responsible to perform Collection functions to reduce arrears and write-offs for residential and non-energy accounts.  Satisfactorily resolve internal and external customer inquiries and complaints regarding collection policies and procedures.  This classification requires that an employee shall be able to satisfactorily perform the following prescribed duties .
Key Accountabilities:
 
 
Investigate, analyze, and resolve collection related inquires for residential, commercial and non-energy accounts. Communicate customer requirements and complete transactions regarding past due balances, payments, turn-ons, disconnects, payment arrangements, refunds, late payments fees, bill inquires, security deposits, service requests, balance transfers, restoration of service and other routine collection activities.
 
 
Verify, code and update accounts with information received from customers, other departments, collection agencies, and other collection tools (e.g., Experian, Equifax, TLO, Accurint, etc.). Includes enrollment in customer programs, process payments, update profiles (including low income and probate) research misapplied payments, etc.
 
 
Identify and refer eligible customers to Company and/or state low-income programs.
 
 
Conducts collection practices within the guidelines of the MPSC Billing Practice Rules, Fair Debt Collection Practice Act and statutory constraints.
 
 
Communicates customer requirements through professional and courteous manner. Uses appropriate influence and conflict resolution skills to achieve resolution of accounts by following quality standards, demonstrating service keys and guiding principles.
 
 
Identify and refer accounts for outside groups including but not limited to the following: Customer Advocacy accounts, Name Switching, Occupancy Verification/High Risk, ID fraud, Theft, Probate, Legal Collections, Sundry, Collection Agencies, Bankruptcy and Special Handling to the appropriate department.
 
 
Verify customer of record prior to disclosing account information.
 
 
Conducts investigations and resolves potential fraud and name switching.
 
 
Acts as a resource for employees and vendors being highly knowledgeable of resources related to departmental and industry policies, procedures and laws.
 
 
Independently identify process gaps/issues and implement strategies to resolve.
 
 
Remove premise blocks when a customer has met the requirements for receiving service.
 
 
Perform simple billing transactions such as cancel and rebill to actual or prorated meter reads, calculate prorated bills or balances and adjust contract start and end dates.
 
 
Verify phone number, positive identification and other required account information per call handling standards on every account.
 
 
Identify, explain and complete balance transfers when customers are identified.
 
 
Perform storm assignments as necessary.
 
 
Initiate and respond to inbound and outbound inquiries.
 
 
Administer letters, electronic correspondence or outbound phone call related to resolution of the customer's account.
 
 
Utilize all available collection tools and resources to reduce arrears and disconnects
 
 
Handle bill explanations to customers including usage, payment plans/installment plans, payments made by customer and other entities, account balance and amount due.
 
 
Performing the handling of all low-income programs or assistance.
 
 
Utilize continuous improvement tools, identify and surface problems, participate in problem solving activities, PRT's and the implementation of countermeasures.
 
 
Qualifications
 
 
High School diploma or equivalent with three years of customer contact experience.
 
 
PC proficiency on corporate applications and data management tools (i.e. SAP, Teams, Outlook, Accurint/TLO/Experian, Excel, Word)
 
 
Available for shift assignment
 
 
Must complete prescribed course of instruction and pass subsequent tests (e.g., system policy and procedures).
 
 
Math Aptitudes.
 
 
Effective negotiation and organizational skills
 
 
How to Apply:  send resume and contact information to Genecee Lopez, Sourcing Specialist, at GLopez@strategicstaff.com
 The S3 Difference:
The global mission of S3 is to build trusting relationships and deliver solutions that positively impact our customers, our consultants, and our communities. The four pillars of our company are to:
 
 
Set the bar high for what a company should do
 
 
Create jobs
 
 
Offer people an opportunity to succeed and change their station in life
 
 
Improve the communities where we live and work through volunteering and charitable giving
 
 
As an S3 employee, you're eligible for a full benefits package that may include:
 
 
Medical Insurance
 
 
Dental Insurance
 
 
Vision Insurance
 
 
401(k) Plan
 
 
Vacation Package
 
 
Life & Disability Insurance Plans
 
 
Flexible Spending Accounts
 
 
Tuition Reimbursement
 
 
Job ID: JOB-205404
Publish Date: 09 Aug 2022