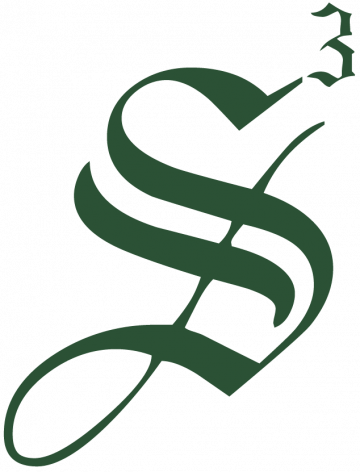 Strategic Staffing Solutions
STRATEGIC STAFFING SOLUTIONS (S3) HAS AN OPENING!
Strategic Staffing Solutions is currently looking for a Claims Classroom Trainer for a contract opportunity with one of our largest clients located in Detroit, MI!
Title: Claims Classroom Trainer (Healthcare)

Location: Detroit, MI

Duration: 12+ Months

Role Type: W2 contract engagement
Principal Duties and Responsibilities
 
 
 
 
 
Delivers formal classroom training including live work demonstrations
 
 
 
 
 
Develop, update, revise and maintain training materials to meet departmental demands in partnership with Curriculum Owners
 
 
 
 
 
Complete and submit DUR's on existing MiSource documentation
 
 
 
 
 
Validate and submit ODL updates
 
 
 
 
 
Design, administer and evaluate skills assessments to determine effectiveness of training and performance
 
 
 
 
 
Assume leadership responsibility while in training
 
 
 
 
 
Update and maintain training records in TAP; provide post-training feedback to Operations via TAP classroom report
 
 
 
 
 
Distribute weekly MTM evals and maintain the established threshold rating
 
 
 
 
 
Complete peer observations and provide feedback to the TLII
 
 
 
 
 
Review and validation new training content for classroom training and projects including outlines and eLearning
 
 
 
 
 
QUALIFICATIONS
 
 
 
 
 
Demonstrated PC skills in word processing and spreadsheets.
 
 
 
 
 
Ability to design and produce training materials based on the Instructional Design Process.
 
 
 
 
 
Knowledge of Adult Learning Principles.
 
 
 
 
 
Good verbal and written communication skills.
 
 
 
 
 
EDUCATION AND/OR EXPERIENCE
 
 
 
 
 
Bachelor's Degree in Education, Communication, Instructional Design, or related discipline is preferred.
 
 
 
 
 
Four (4) years teaching/or related experience which must include adult learning.
 
 
 
 
 
Proven experience in group presentations, leading and/or involvement in special projects, preparation of employees for job responsibilities through conducting OJT, performance evaluation feedback, coaching, etc.
 
 
 
 
 
The S3 Difference
The global mission of S3 is to build trusting relationships and deliver solutions that positively impact our customers, our consultants, and our communities.  The four pillars of our company are to:
 
 
 
 
 
Set the bar high for what a company should do
 
 
 
 
 
Create jobs
 
 
 
 
 
Offer people an opportunity to succeed and change their station in life
 
 
 
 
 
Improve the communities where we live and work through volunteering and charitable giving
 
 
 
 
 
As an S3 employee, you're eligible for a full benefits package that may include:
 
 
 
 
 
Medical Insurance
 
 
 
 
 
Dental Insurance
 
 
 
 
 
Vision Insurance
 
 
 
 
 
401(k) Plan
 
 
 
 
 
Vacation Package
 
 
 
 
 
Life & Disability Insurance Plans
 
 
 
 
 
Flexible Spending Accounts
 
 
 
 
 
Tuition Reimbursement
 
 
 
 
 
Job ID: JOB-206089
Publish Date: 25 Aug 2022