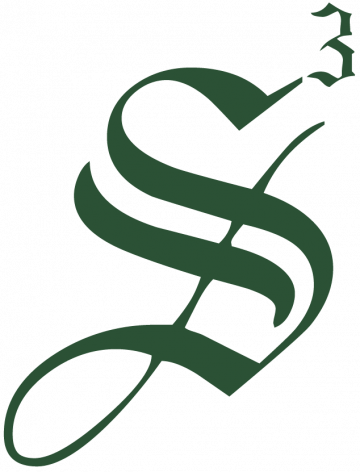 Strategic Staffing Solutions
Job Title: Behavioral Change Manager (195423)

Location: Ames, IA (combination of onsite and remote)                    

Duration: 12 months
To apply: Please email your resume in Word Format to Paola Martinez at: PMartinez@strategicstaff.com and Reference Job Order #: 195423. 
Summary:
Behavioral Change Management Consultant (Practitioner)
The ideal Behavioral Change Management consultant should be capable of leading behavioral change initiatives by demonstrating proficiency in the foundational competencies (skills, knowledge, and behaviors) and a working level mastery of the behavioral change management advanced competencies.  Change Management consultant candidates should be capable of designing and implementing behavioral change strategies which demonstrate an understanding of audience requirements and adult learning principles.  As a routine practice, these candidates should be capable of reporting, investigating, and escalating BCM issues for resolution.
Foundational Consulting Competencies:
Consulting Skills and Knowledge – Demonstrates the ability to grasp business concepts and various degrees of complexity and apply a foundation of technical knowledge and client standards to solve problems.
Agile Principles and Practices – Demonstrates either proficiency or capability to learn to apply Agile principles and practices within the framework of a Team routine work, or more.
Communicates Clearly Behavior – Demonstrates proficiency at organizing communication both in terms of framing appropriate messages for diverse audiences and comprehending communications from others.
Customer-Centric Behavior – Seeks to understand customers' circumstances, problems, expectations and needs. Demonstrates the ability to build rapport and cooperative relationships with customers and stakeholder groups.
Influences to Achieve Impact Behavior – Demonstrates proficiency in identifying the needs of key people and develops best strategy to get agreement.
Manages Change Behavior – Maintains enthusiasm. Copes effectively with ambiguity.  Handles complex, ambiguous and multiple tasks at same time.  Maintains perspective under tight deadlines.
Behavioral Change Management Advanced Competencies
Analytical/Critical/Logical Thinking Skills and Knowledge – Applies conceptual and analytical thinking or techniques to the solution of problems and issues. Review facts, trends and recognizes patterns and relationships between apparently unrelated articles.
Behavioral Change Management Skills and Knowledge – Demonstrates proficiency in ability to understand the human dimensions of change as well as use relevant change management tools (e.g. ADKAR) to accelerate the implementation and sustainability of change.
Plans and executes a program designed to create a significant, lasting change to the way the organization currently does business through leadership alignment stakeholder transition activities, communications, workshops and training opportunities.
Facilitation Behavior – Demonstrates proficiency in effectively leading meetings by facilitating active participation from all team members. Promotes an inclusive environment that enables all employees to full contribute.
Relationship Management Behavior – Effectively demonstrates the ability to build and maintain successful working relationships with customers, partners, Subject Matter Experts and suppliers. Actively builds and manages networks to maintain relationships.
Creates a Bold Vision/Energizes Others to It Behavior – Develops a vision for change. Proficiency at developing a bold, clear and compelling vision for the future, sharing the vision and inspiring others to commit to the vision.  Takes a broad perspective and long-term view of the business.
Creates a Sense of Urgency for Change Behavior – Proactively recognizes and identifies the need for change. Creates a sense of urgency around realigning the business in response to changes in external environment or internal capability.  Gains commitment from others to align their objectives for change.  Makes decisions and maintains certainty for change.
Fosters Collaborative Relationships Behavior – Identifies partnerships needed, explores partnership opportunities, formulates action plans, aligns area goals, and monitors partnerships for successful change.
Mobilizes Commitment at Individual and Organizational Levels Behavior – Engages people, builds confidence in success, monitors progress, removes barriers to change and adjusts course for change.
Negotiates Behavior – Clarifies the current situation, identifies points of agreement/disagreement, builds collaborative relationships, and develops others' own ideas for problem solving to establish change acceptance.
 
Experience and Educational Background:
Bachelor's degree in Organizational Effectiveness, Organizational Design, Behavioral Psychology, Industrial Psychology or equivalent consulting experience. Master's degree highly desired.
 
Participation in professional associations desired (e.g., Association of Internal Management Consultants or Organization Development Network)
 
8-10 years of applied experience in consulting – specifically with the clear majority in Behavioral Change Management.
Strategic Staffing Solutions is an Equal Opportunity Employer
Job ID: JOB-195423
Publish Date: 27 Sep 2022