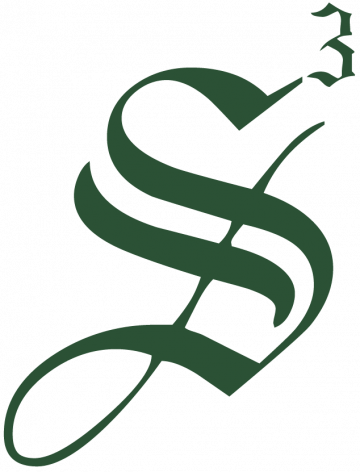 Strategic Staffing Solutions
Strategic Staffing Solutions is searching for a AWS Cloud Engineer! We are recruiting for a Fortune 500 Company, and YOU could be their next hire!
Not available but know someone with your similar experience….

$$ WE OFFER A REFERRAL FEE FOR ANYONE REFERRED & HIRED WITH S3! $$ 
Job Title: AWS Cloud Engineer
Location: Charlotte, NC (Remote)
Duration: 12 +-month Contract

Pay Rate: 90$ an hour
ONLY W2 CANDIDATES ELIGIBLE FOR THIS PROJECT!!!!!!
How to Apply: Send resume in MS word format to, Trenton Henderson at: thenderson@StrategicStaff.com com and Reference JO# 206385.
Description:
 
 
 
 
 
 
 
Provides technical direction, guides the team on key technical aspects and responsible for product tech delivery
 
 
 
 
 
 
 
Lead the Design, Build, Test and Deployment of components
 
 
 
 
 
 
 
Where applicable in collaboration with Lead Developers (Data Engineer, Software Engineer, Data Scientist, Technical Test Lead)
 
 
 
 
 
 
 
Understand requirements / use case to outline technical scope and lead delivery of technical solution
 
 
 
 
 
 
 
Confirm required developers and skillsets specific to product
 
 
 
 
 
 
 
Provides leadership, direction, peer review and accountability to developers on the product (key responsibility)
 
 
 
 
 
 
 
Works closely with the Product Owner to align on delivery goals and timing
 
 
 
 
 
 
 
Assists Product Owner with prioritizing and managing team backlog
 
 
 
 
 
 
 
Collaborates with Data and Solution architects on key technical decisions
 
 
 
 
 
 
 
The architecture and design to deliver the requirements and functionality
 
 
 
 
 
 
 
Ability to perform hands on development and peer review for certain components / tech stack on the product
 
 
 
 
 
 
 
Standing up of development instances and migration path (with required security, access/roles)
 
 
 
 
 
 
 
Develop components and related processes (e.g. data pipelines and associated ETL processes, workflows)
 
 
 
 
 
 
 
Lead implementation of integrated data quality framework
 
 
 
 
 
 
 
Ensures optimal framework design and load testing scope to optimize performance (specifically for Big Data)
 
 
 
 
 
 
 
Supports data scientist with test and validation of models
 
 
 
 
 
 
 
Performs impact analysis and identifies risk to design changes
 
 
 
 
 
 
 
Ability to build new data pipelines, identify existing data gaps and provide automated solutions to deliver analytical capabilities and enriched data to applications
 
 
 
 
 
 
 
Ensures Test Driven development
 
 
 
 
 
 
 
Qualifications:
 
 
 
 
 
 
 
5-8 years of experience
 
 
 
 
 
 
 
Experience with AWS services – S3, EMR, Glue Jobs, Lambda, Athena, CloudTrail, SNS, SQS, CloudWatch, Step Functions
 
 
 
 
 
 
 
Extensive Experience with EMR databases such as Glue Catalog, Lake Formation, Redshift, DynamoDB and Aurora
 
 
 
 
 
 
 
Required Tools and Languages: Python, Spark, PySpark and Pandas
 
 
 
 
 
 
 
Infrastructure as Code technology   Terraform/CloudFormation
 
 
 
 
 
 
 
Experience with DevOps pipeline (CI/CD) – Bitbucket; Concourse
 
 
 
 
 
 
 
Experience with native AWS technologies for data and analytics such as Kinesis, OpenSearch
 
 
 
 
 
 
 
Databases – Document DB, Mongo DB
 
 
 
 
 
 
 
Hadoop platform (Hive; HBase; Druid)
 
 
 
 
 
 
 
Java, Scala, Node JS
 
 
 
 
 
 
 
Workflow Automation
 
 
 
 
 
 
 
The S3 Difference:
The global mission of S3 is to build trusting relationships and deliver solutions that positively impact our customers, our consultants, and our communities. The four pillars of our company are to:
 
 
 
 
 
 
 
Set the bar high for what a company should do
 
 
 
 
 
 
 
Create jobs
 
 
 
 
 
 
 
Offer people an opportunity to succeed and change their station in life
 
 
 
 
 
 
 
Improve the communities where we live and work through volunteering and charitable giving
 
 
 
 
 
 
 
As an S3 employee, you are eligible for a full benefits package that may include:
 
 
 
 
 
 
 
Medical Insurance
 
 
 
 
 
 
 
Dental Insurance
 
 
 
 
 
 
 
Vision Insurance
 
 
 
 
 
 
 
401(k) Plan
 
 
 
 
 
 
 
Vacation Package
 
 
 
 
 
 
 
Life & Disability Insurance Plans
 
 
 
 
 
 
 
Flexible Spending Accounts
 
 
 
 
 
 
 
Tuition Reimbursement
 
 
 
 
 
 
 
Strategic Staffing Solutions is an Equal Opportunity Employer
Job ID: JOB-206385
Publish Date: 01 Sep 2022