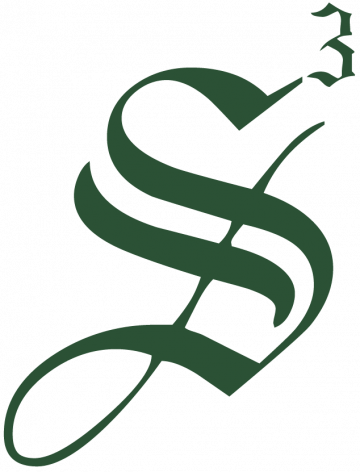 Strategic Staffing Solutions
STRATEGIC STAFFING SOLUTIONS HAS AN OPENING!
Strategic Staffing Solutions (S3) prides itself on being an international IT Staffing and Solutions company with 25 years' of experience recruiting and managing exceptional IT and Business consultants for customers in the Financial, Energy, Public Sector and Retail Distribution industries.  A privately held, financially strong, woman-owned company, S3 is a full service IT firm, with 24 major market locations in the U.S!
Strategic Staffing Solutions (S3) is currently looking for a Application Developer consultant for a contract opening with one of our clients located in: Charlotte, NC
JOB DESCRIPTION:
Experienced SDLC developer needed for participation in all phases of the development and maintenance life cycle.  In depth understanding of Windows-based client-server applications, Windows Services based on .Net Framework, C#, ASP.net, Azure AD, Azure AD application proxy connector, Graph API, Microsoft Reporting Tools and SharePoint 2013 or higher.
Should have ability to mentor others and provide troubleshooting support; analyze and classify complex change requests and identify and document possible enhancements. Participates in developing application scope and objectives and preparing functional and/or technical specifications. Develops relationships with the business to better understand business requirements. Demonstrate knowledge of both Agile and Waterfall methodologies.
Experience working in an Agile environment with Jira or other agile work management tools.  Ability to work in both applications support and delivery capacities solving complex issues, assisting and guiding peers through resolution of issues within a highly customized SharePoint environment. Knowledge of and experience working with enterprise records management systems, i.e. HP Records Manager, FileNet, etc. Experience working with relational databases and reporting solutions including but not limited to Microsoft Excel, Microsoft SQL Server, Microsoft SSRS, or other similar reporting solutions. 
Responds to production emergencies (application down and logic errors) within the appropriate Service Level Agreement (SLA). Coordinates response for critical and high impact issues and major events. Works with peers to communicate appropriate information including downtimes, change management, status, issues, defects, etc. to users, IT management and any other necessary audience. Strong ability to present information on technically complex subjects in both verbal and written form that is easily understood by non-technical stakeholders. Recognizes appropriate times to provide this communication. Leads design and code walk-thru as a presenter or reviewer.
Would need to be able work independently on data task with minimal amount of supervision.  
Strong problem-solving and follow-up skills; must be proactive and take initiative.  Strong business acumen, excellent debugging and problem-solving skills, ability to support existing systems, and excellent communication skills both written and verbal.
Undergraduate or technical degree required in business, math, computer science, engineering, or related discipline with an information technology focus.  In lieu of a degree, minimum of 8+ years of related business experience in design, development, and implementation of cloud services, web applications and services.
Required Qualifications:
Proficient in Windows-based client-server applications,
Windows Services based on .Net Framework,
C#, ASP.net,
Azure AD,
Azure AD application proxy connector,
Graph API,
Microsoft Reporting Tools – SSRS, SSIS, Oracle and SQLServer database
SharePoint 2013 or higher including records management, taxonomy, and development experience using server-side the client-side object models
PowerShell
Project Management or service delivery knowledge across diverse application areas and technologies is also helpful.
Desired Skills:
Knowledge of and experience in Agile methods and tools, such as
Scrum,
Test-driven development (TDD), and
Atlassian s Jira, or other similar technologies
Atlassian s BitBucket (GIT)
Visual Studio
STANDARD JOB TAXONOMY DESCRIPTION
Workers at this level manage work in application areas of specialization, with minimal supervision.
They are fully competent in use of concepts and procedures.
They identify problems, develop solutions and take actions to resolve.
Designs, writes, develops and implements innovative and advanced mobile applications.
Maintains and enhances existing applications.
Troubleshoots and debugs applications, including user and system interface functionality.
Collaborates with cross-functional teams and clients to define, design and deliver enhancements, new applications, and technical solutions that meet the needs of the company, its clients, and the end users.
Configures a design that satisfies business requirements and desired specifications.
Researches, evaluates and implements new technology to optimize application efficiency and usability.
Maintains records to document system and programming development and revisions.
Designs modifications based on defined requirements and coordinates development efforts on maintained applications.
Programs and directs other programmers in required programming languages, database SQL, report writing, ETL, Assists with testing and migrating code through test regions.
Ensures adherence to appropriate design, coding and source control standards.
Leads design and code walk-thru as a presenter or reviewer.
Processes Change Requests and Quality Assurance (QA) documentation for project implementations and support changes.
Required Qualifications:
Bachelor degree in Computer Science or a related discipline.
In lieu of a degree, 8 years of related business experience.
Work experience in addition to degree: 5-10 years as an IT Application Developer or equivalent.
Four years coding/programming, trouble-shooting, problem-solving, logical design, SQL coding, Business Requirements analysis, vendor management, root cause analysis.
Preferred Qualifications:
Expert coding skills in 1 or more standard languages.
Demonstrated success in complex problem solving and an understanding of quality delivery.
Demonstrated ability to work with others having differing priorities/views/goals than your own; to meet your goals.
Understand and lead others in use of System Development Life Cycle (SDLC).
Effective communication skills.
Experience with schema/database design, Enterprise Standards and Process Adherence.
The S3 Difference
The global mission of S3 is to build trusting relationships and deliver solutions that positively impact our customers, our consultants, and our communities.  The four pillars of our company are to:
Set the bar high for what a company should do
Create jobs
Offer people an opportunity to succeed and change their station in life
Improve the communities where we live and work through volunteering and charitable giving
As an S3 employee, you're eligible for a full benefits package that may include:
Medical Insurance
Dental Insurance
Vision Insurance
401(k) Plan
Vacation Package
Life & Disability Insurance Plans
Job ID: JOB-165960
Publish Date: 12 Jan 2021