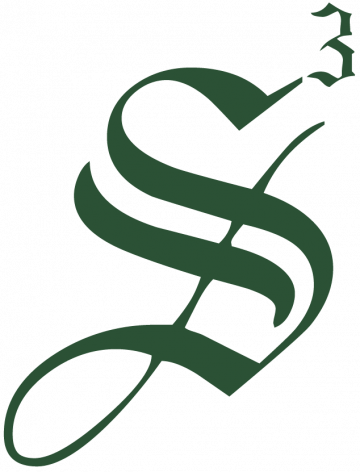 Strategic Staffing Solutions
Title: Administrative Assistant
Location: Port Arthur, TX
Duration: Contract (8 Months)
Targeted Start Date: 09/05/2022
This is a Contract Opportunity with our company that MUST be worked on a W2 ONLY, NO C2C eligibility for this position.
To Apply: Please email your resume in Word Format to Rene May at: rmay@strategicstaff.com and Reference Job Order #: 206349 or Click the Apply Button.
Job Description / Duties:
Issue, Blend, and Fill Schedules
Update fill schedule if required
Check all blend orders for correct consumed lbs. on additives and final blend lbs. Final blends lbs. balance with volume in tanks
 If blends/fill paperwork is not correct. Work with operators to correct the error or correct the error if they cannot
Correct all error s with either a credit/rebill and or adjustment on tanks, additives, and empty component inventories.
Handle all request and transactions for grease base orders.
Coordinate monthly inventories on tanks, additives, and empty components
Work with SC and other department personnel with inventory.
Make all monthly inventory adjustments.
Ensure all monthly inventory documents are completed and signed off on, and forward to SC in a timely manner. Keep copies for department files.
Maintain inventory on all tanks, additives, and empty components.
Issue time sheets monthly.
Email time sheets to entry personnel.
Track all overtime worked by department employees.
Work with supervisor on Mfg. and filling work week monthly schedules. Issue copies timely.
Track time off (Bank Day, Vacation, SKFN and FCFN) on company employees and for work schedules purposes.
Update work week schedules as required.
Update and issue annual vacation schedules for department employees to schedule their vacation time.
Track CGU down time.
Track Cartridge Line down time.
Enter all scheduled deliveries on empty components and LZ 2002D.
Communicate with SC and or buyer of any discrepancies or issues. Ensure all documents are forward to buyer in a timely manner.
Purchase all non-inventoried supplies needed for depart use.
Reconcile supervisor PCard monthly.
Maintain all department files.
Required Qualifications:
Strong experience with computer applications, such as Microsoft Word, Excel and PowerPoint.
Verbal and written communication skills, multi-tasking, customer service skills and interpersonal skills.
Strong ability to work independently and manage one's time.
Strong ability to keep information organized and confidential.
Strong leadership and mentoring skills necessary to provide support and constructive performance feedback.
$$ WE OFFER A REFERRAL FEE FOR ANYONE REFERRED & HIRED WITH S3! $$
Strategic Staffing Solutions (S3) is an international, woman-owned, over $300 million IT and business services corporation based in Detroit. S3 provides staff augmentation, direct hire recruiting, workforce programs, and outsourced solutions with global industry expertise in energy/utility, healthcare services, insurance, communications, and financial services. It has over 3,600 direct consultants in 49 out of 50 states in the U.S. and 15 countries including Europe and the Americas.
With a composite average annual growth rate of 19%, S3 is fiscally sound and debt free.
S3 has had $3.3 Billion in sales since its inception with $1.2 billion of those sales occurring in the last 5 years.
S3 is ranked as the sixth largest diversity staffing firm in the U.S. by Staffing Industry Analysts (SIA) and 16th among the largest IT staffing firm in the U.S. by Staffing Industry Report.
It is the only company that is a certified Charter Partner to SIA.
With 59% of its 3,600 team members claiming military spouse, or military dependent status, S3 has been designated as a Military Friendly and Military Spouse Friendly employer since 2014.
S3 is a certified women-owned business enterprise (WBE) and an active member of WBENC.
S3 is ranked among the top 25 woman-owned businesses in the nation by Women's Enterprise USA Magazine.
S3 has given more than $2 million through sponsorships and donations every year since 2011.
Strategic Staffing Solutions is an Equal Opportunity Employer
Job ID: JOB-206349
Publish Date: 31 Aug 2022