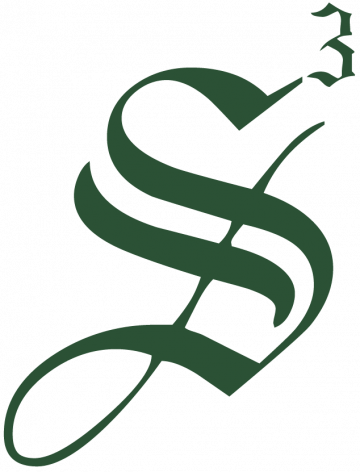 Strategic Staffing Solutions
Job Title: Administrative Assistant III
Location(s): Blaine, WA (on-site required)
Work Schedule:  Prefer four 10-hour days a week.  Can do five 8-hour days a week if needed.
Duration: 5 Months (possible to go permanent)
S3 supports and adheres to customer COVID-19 vaccination policies, which may include the disclosure of vaccination status.
This is a Contract Opportunity with our company that MUST be worked on a W2 ONLY, NO C2C eligibility for this position.
To apply: Please email your resume inWord FormattoRonald Smith at: Rsmith1@strategicstaff.comand Reference Job Order #: 221519
Summary
The Administrative Assistant III provides various analytical, data entry, secretarial and administrative duties for the assigned department. The Department Admin will drive the highest level of efficiency of the department. This job description is intended to provide an overview of the position and does not include all the tasks that might be required to provide support for your area job requirements.
Job Description/Duties
Maintenance & Reliability Team
Site wide support via the central admin support model
Site wide committees (as needed)
Administration
Operate and maintain all proprietary software.
Organize department events and meetings by collaborating with Cherry Point Support Staff.
Manage Leadership Team Members calendar and/or email.
Schedule travel for Leadership Team Member Process expense reports for self and Leadership Team Member
Schedule and manage yearly calendar for the department and the department leadership team meetings.
Administer the department web page and department websites.
Develop, update, and maintain electronic files, filing structure and filing system work process for the department.
Establish and maintain document control guidelines and work processes in support of all departmental areas and programs
Schedule safety meetings and other department meetings as directed by the Leadership Team member and Superintendents.
Coordinate all admin duties associated with seminars, travel, training for technicians etc.
Attend meetings as directed, take notes, and provide documentation after meetings.
Prepare and maintain a yearly calendar for the department to include both internal and external refinery activities
Actively participate in refinery administrative group and attend monthly meetings, including support of the Central Support Model.
Accountable to deliver new and innovative ideas to improve efficiency of the department team.
Work with Support Admin to analyze and manage department spend with respect to office supplies, off-site venues and catering expenses looking for opportunities to reduce costs.
Assist in clerical, filing, printing, building binders/booklets, organizational, and overall general needs.
Maintain records, filing systems, and all forms of documentation for the team as required.
Set up IT equipment requirements (i.e., computers, monitors, keyboard/mouse, docking stations).
Generate Help Desk tickets.
Manage conference room calendars.
Set up distribution lists.
Required Qualifications/Skills:
5+ years in a Technical, Office, Administration, or Support Role.
Proficient with Excel, Word, PowerPoint, Publisher; Visio, Snag-It, Auto Draw, Access, Maximo, and other specific software applications.
Ability to solve computer hardware, software, and internet issues.
Excellent communication skills.
Strong organizational skills
Ability to manage multiple tasks and requests.
Handle information of a confidential nature.
Work under pressure to agreed deadlines and cope with change.
Self-motivated to prioritize and manage potentially conflicting situations.
Demonstrate a "can do" attitude as a key team member with flexibility, enthusiasm, reliability, and discretion.
Treat obstacles as challenges to overcome.
Ability to create an environment of excellence for everyone.
Must be self-directed and possess the ability to learn new software programs.
Education/Experience
3-5 years of experience
High School Diploma/GED required.
Strategic Staffing Solutions (S3) prides itself on being an international IT Staffing and Solutions Company. Over 30 years' experience recruiting and managing exceptional IT and Business consultants for customers in the Financial, Energy, Public Sector and Retail Distribution industries. A privately held, financially strong, woman-owned company, S3 is a full-service IT firm, with 24 major market locations in the U.S!
Job ID: JOB-221519
Publish Date: 17 Mar 2023